CHIROPRACTOR Naperville IL
Symmetry Chiropractic & Acupuncture
If you are in search of a chiropractor in Naperville, it makes sense to choose an experienced doctor you can trust. Our comprehensive approach at Symmetry Chiropractic & Acupuncture in Naperville IL ensures that we give you the best opportunity to achieve health.
Dr. Timothy Erickson
Welcome to Symmetry Chiropractic
Welcome to Symmetry Chiropractic, your home for Naperville chiropractic care and acupuncture. Our Naperville chiropractor Dr. Tim Erickson, DC is one of the best chiropractors in Naperville, specializing in chiropractic care for drug-free pain relief, injury rehabilitation and wellness care. He has been serving the Naperville area since 2004. From back pain and neck pain to car accident injures and sports injuries, Dr. Erickson has helped hundreds of patients safely manage this pain and heal faster following their injuries. By integrating modern chiropractic techniques and technology with complementary therapies like acupuncture, Dr. Erickson creates fully customized treatment plans to support all aspects of your health.
Using this unique approach, Naperville Chiropractor Dr. Erickson is able to help you to accelerate and/or maintain your journey to good health. We specialize in back pain, neck pain, etc.
At Symmetry Chiropractic & Acupuncture we use a "whole person approach". This approach to wellness means looking for underlying causes of any disturbance or disruption (which may or may not be causing symptoms at the time) and make whatever interventions and lifestyle adjustments that would optimize the conditions for normal function.
As a patient at Symmetry Chiropractic & Acupuncture we will personally tailor a wellness program specifically targeted to your wellness needs using the least invasive yet highly-effective techniques and services.
Our Naperville chiropractor Dr. Erickson and chiropractic care team wants all our patients to feel comfortable and confident that they are making the right treatment choices for their health needs. We are happy to answer any questions you may have about chiropractic care, including what to expect and how these treatments can help you. For more information on chiropractic care, we invite you to schedule a diagnostic exam with Dr. Erickson.
Naperville chiropractic care and acupuncture supports and empowers all aspects of our patients' health. Many of our patients are surprised by the profound difference chiropractic care can make in all aspects of their lives. When the spine is out of alignment, the entire body is in a state of "dis-ease". The central nervous system is unable to effectively send messages between the brain and the body's organs. Chiropractic adjustments and complementary care relieves pain and brings correct alignment back to the spine so the body is in a state of "ease". Our treatments work in harmony with one another. By keeping the body in a state of balance, our patients enjoy more energy, sleep better and night and are able to live a full, active life.
OUR CHIROPRACTIC TREATMENT PHILOSOPHY
At Symmetry Chiropractic, our treatment philosophy is simple: treat the real problem! Rather than relying on medication to 'cover up' a patient's pain, our diagnostic exams help Dr. Erickson precisely identify the underlying mechanical misalignment triggering your pain. For example, a herniated or slipped disc in the lumbar spine may compress the sciatic nerve, triggering a radiating and numbing sensation along the length of the nerve. This includes pain the lower back, buttocks and legs. By restoring correct alignment to the lumbar spine, Naperville chiropractic care alleviates this nerve compression for drug-free pain relief.
As would be the case with any other field of care, our patients at Symmetry Chiropractic & Acupuncture receive a thorough consultation including history and examination of their major complaint. After considering possible causes of the patient's condition a diagnosis is established and a treatment plan is created. Should a patient require treatment outside the scope of chiropractic care, they are referred to the appropriate health specialist.
A CHIROPRACTIC TEAM YOU CAN TRUST
Rest assured, you will be in good hands with the chiropractic team at Symmetry Chiropractic & Acupuncture. If you have any questions, feel free to contact our team in Naperville. We are here to help you achieve your health goals.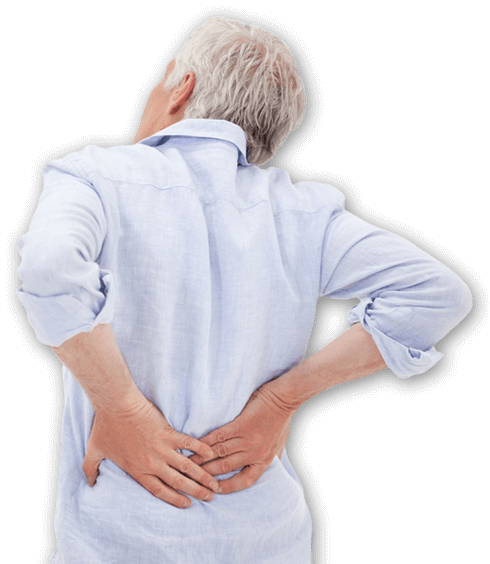 CHIROPRACTIC CARE CAN HELP
Chiropractic works by making carefully placed adjustments to realign your spine. These adjustments allow the muscle tissues to properly support the spine and vital neurological processes that occur within it. When the spine is able to function without interference, the body is better able to facilitate healing, thereby relieving pain and restoring health in a variety of ways.
OFFICE HOURS
Monday
9:30am - 12:30pm
3:00pm - 6:00pm
---
Tuesday
9:30am - 12:30pm
3:00pm - 6:00pm
---
Wednesday
9:30am - 12:30pm
3:00pm - 6:00pm
---
Thursday
Closed
---
Friday
Closed
---
Saturday
Closed
FINDING A CHIROPRACTOR IN Naperville
These instructions can help you find the right Naperville Chiropractic Office for you and your family. Often when people in Naperville search for a chiropractor, they end picking someone the top of the Google search results.
However, being the first choice on Google does not always mean they should be your first choice for care. Use the following steps to make sure you find the best chiropractor for you.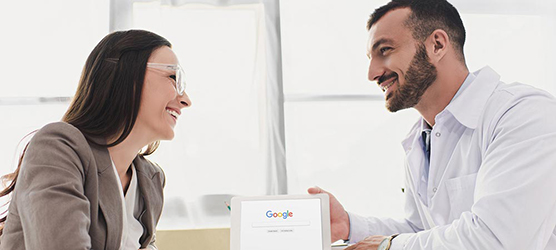 Time Needed: 5 minutes
Total Cost: USD 0.00
FINDING A Naperville CHIROPRACTOR IN 4 EASY STEPS
Step 1: Begin a Google search
Search for one of these phrases:
Chiropractor Naperville
Chiropractor 60564
Chiropractor near me
Best chiropractor in Naperville

Step 2: Check Over Their Website
Great chiropractors in Naperville often take time to make sure their website gets as much care and attention as their patients do. By looking over their website, you can get a sense if they are a chiropractor you'd be willing to go to for care.

Step 3: Check Their Reviews
Read the reviews on the Google Business Page of the chiropractic office you are considering. If many other people recommend the office, it might be worth considering.

Step 4: Give The Office A Ring
Now that you have a good grasp on the kinds of offices in your area, call the ones on your shortlist. The answers to your most pressing concerns should help you make an informed decision.